I don't feel sore after my Pilates workout?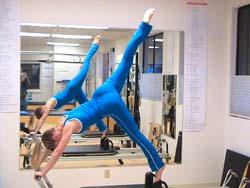 I hear concerns after people start Pilates they don't feel as sore after their workout as compared to when they go to the gym . They wonder why… When first starting Pilates you are asked to connect more with your body, find muscles that you might not have known were even there. So in the beginning the process is designed to teach you how to use you body and your breath to complete the exercises that Pilates has created.
Give it time, you will feel new and old muscles come alive.