New Fitness classes offered in Gold Beach!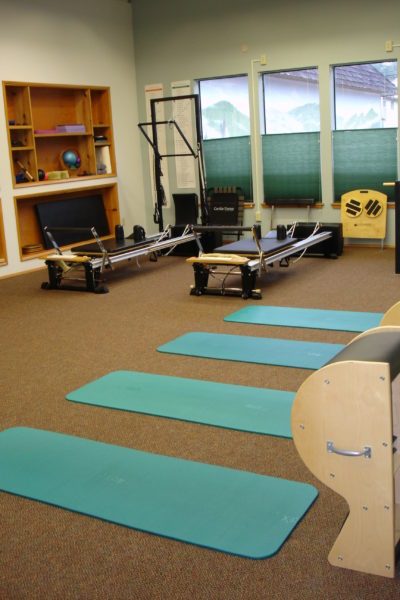 Wild Rivers Pilates and Fitness has devised several new Pilates  based classes for the beginner all the way to the most advanced . From $35 per hour for Group Pilates classes to $20 Circuit classes, there is simply no better or more affordable way to get an intense but well supervised work out. Come join us for the following classes offered only at Wild Rivers Pilates and Fitness. The only Pilates Studio on the Oregon Coast to include the Full body Cardio Workout of the ROM (Range of Motion Machine) with all Classical Pilates Sessions!
New Pilates Group Sessions
New Combo Package(must use in 60 days)
4 Duet classes and 1 Private( all sessions include the ROM workout) $205.00
New Pilates Jump Board Classes
half hour Jump Board Reformer classes $25.00
New Bosu Madness 
1 Hour Class featuring Pilates Mat, and the Bosu balancing platform. Balancing, jumping and getting your heart rate up while having a great time.  Also includes some  Stability Ball with weights.  Come join us. Have FUN and you won't even realize you're working out! Call to sign up and reserve your workout schedule.  $15.00
New Pilates Circuit Classes
 Circuit 1 includes exercises on the Mat, Bosu, Cadillac,  Foam Roller & Stability Ball.
 Circuit 2 adds Reformer exercises for the beginner.
These classes will help you build core strength, increase flexibility and improve balance. And with the ROM cross trainer you will experience full body cardio increasing your strength and stamina.
Don't miss this opportunity to get an incredible Pilates workout at a great price!
Circuit 1 = $20.00
Circuit 2 = $25.00
*Note All Circuit Classes offered only if 3 or more participants have signed up.
Call to sign up and reserve your workout schedule.
Full Body Cardio workout with the incredible ROM machine ! ( 10 Minutes )
Come experience the fun and body changing workout these classes offer.