Take care of yourself this Holiday Season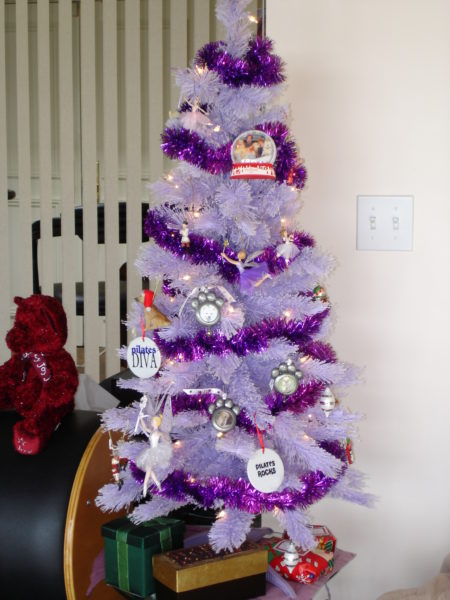 Don't Let Stress Ruin Your Holidays
Stress Reduction Strategies by Sharyn Alden
You'd think that stores were giving away gifts, the way shoppers flock to malls during the holidays. But for most families, gift buying typifies just one holiday activity that can lead to seasonal stress.
Who says it has to be this way? Not me. But it's easy to get worked up over an accumulation of tasks like gift buying and wrapping, writing and mailing cards, baking, and a myriad of other deadlines surrounding the holidays. If the holidays are stressful for you, you're not alone.
"About two weeks into the season, I feel like I'm ready to capsize," says Lynne Neary, Chicago mother of two. "This year I'm determined to get through the holidays with a minimum amount of stress."
According to the American Institute of Stress, more than 110 million Americans take medication for stress related causes each week. When the holidays come along, people already predispositioned to stress can find themselves feeling blue and more stressed out than usual.
For those who don't ordinarily feel stressed under the pressure of events or deadlines, the holidays can still play havoc with our lives. So what can we do? Plan for stress, say the experts, just like you plan ahead for any calamity you want to avoid.
The good news is you don't have to let stress ruin your holidays. Try to pinpoint what you're anxious about. Are you feeling stressed because you're not going to be able to fulfill your children's gift requests? Are you and your spouse wrangling over holiday expenses? Are you feeling left out because your friends are enjoying the season and you're not?
Start by considering your attitude. There's no magic bullet, but your attitude can make a difference. Ask yourself: Is your situation a small, medium or large problem? How upset do you want to get over it, and for how long? Look at the possibilities around you, not the restrictions.
Ward Off Stress with Exercise & Good Nutrition
Lucy Gilles-Khouri, Director of Dean/St. Mary's Healthworks at St. Mary's Hospital in Madison, Wisconsin, says, "The holidays can play havoc with our health. In winter we tend to crave fats and sweets, but ironically, the more fat and sugar we eat, the less energy we have, and the more stressed and run down we feel."
Most people are surrounded by holiday sweets and treats. Gilles-Khouri recommends eating in moderation. "Reprogram your thinking. Don't think if some is good, more is better."
Nutrition can play a big part in reducing stress. "When our bodies aren't operating at peak efficiency, we feel stressed, and our immune systems aren't operating at the level they should be," comments Gilles-Khouri. Eat simple, she suggests–an apple instead of a piece of apple pie–for keeping the stress levels down. "Cut back on fat sources, make butter cookies with margarine instead of butter, and don't forget to eat five servings of fruits and vegetables each day."
When you eat simple foods, Gilles-Khouri says you have a better chance of alleviating holiday stress. "Enjoy the people instead of the food," she advises
Walk Your Way to Less Stress
Exercise is another important stress reducer — particularly during the winter, when many people aren't as active as they are during other times of the year. Experts say exercise is one of the best ways to combat stress and anxiety. And you can make a difference to your health regime by adding just 10 minutes of exercise to your daily routine.
Jane Clark, Fitness Director at Millberry Recreation & Fitness Center at the Medical School at the University of California at San Francisco, says walking is one of the healthiest ways to reduce stress. Clark, who is involved with health promotion and is a certified instructor by the American College of Sports Medicine and the American Counsel of Exercise, says, "Organize your activities so they include walking. Walk before the holiday dinner, walk after the dinner."
She points out that while fitness programs are beneficial, it's easy to add exercise by just changing the patterns of your life.
For example, divide laundry into several small loads, then make several trips up the stairs. It takes more time, but you're helping your physical and emotional well being when you do it this way.
Another way to add in more exercise is to park as far as away from the shopping centers as possible. Don't drive around looking for the closest place to the front door. Park away from the crowds. The extra exercise from walking is a health benefit–to say nothing of the fact that you might avoid a fender bender in a congested parking area–a stressful situation in itself.
You'll be more motivated to add exercise in your life if you "partner" with a friend. Clark notes, "When you've made a commitment to take a class with a friend, chances are you'll show up more often, and get more out of it—plus, you'll have a built-in social outlet."
When Stress is More Than You Can Handle Alone
For many people, the combination of stress from the holidays, work, troubled relationships or health problems can become overwhelming. "When one area of your life is interfering with another area, it may be time to seek treatment," points out Dr. John Greist, CEO of Healthcare Technology Systems and clinical professor of psychiatry at the University of Wisconsin Medical School in Madison, Wisconsin.
Greist is one of the doctors behind the development of COPE, (visit www.copewithlife.com) which uses phone technology so callers can access personalized, clinically sound advice, from any touch-tone phone, 24-hours a day.
"COPE was developed to help people who don't have the time, access or finances for traditional psychotherapy," says Greist. "It's a complementary program for traditional psychotherapy, as well as a self-help tool for those who want to gain more control over their lives."
During the holidays, COPE is especially convenient because a person doesn't need to make an appointment, then maybe wait weeks to get in to see someone—after the crush of the holidays have passed.
Recognizing stress, then taking steps to reduce it, can help families survive the most frenetic season of the year. You may even learn to love the speedbumps, also known as the holidays, once again.
Some Stress Reduction Tips!
Here are a few things you can do to prevent burnout during the holidays:
Have a positive attitude.
Try not to worry about things out of your control.
Problem solve with people around you. Ask them to help you alleviate stress.
Exercise. A few extra minutes of exercise a day can benefit your overall health.
Eat Nutritional food. Decrease the amount of fat and sugar you eat.
Meditate, or take a class in relaxation and stretching techniques –like Tai Chi, Pilates or Yoga.
Avoid drinking caffeinated beverages
Rest. Try to get eight hours of sleep each day.
Get a massage. A massage can be beneficial for the mind and body.
by Sharyn Alden
Source: www.healingwell.com
——————————————————————————
With the start of the Holiday season be sure to continue to exercise and take of your body and mind so you can be better prepared to deal with the hustle and bustle of  traveling, shopping and family visits.
When you take care of yourself you'll have more energy and a better attitude to take on the stresses of the season.
Call Or Email us Here to make an appointment.
805-563-8065
Santa Barbara Pilates and Fitness